tmax 530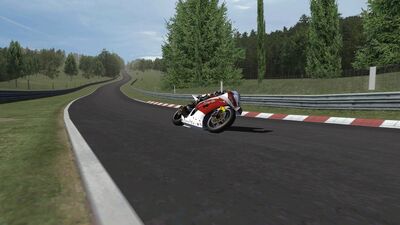 Welcome to the GPBikes mods Wiki
This wiki is intended to document gpbikes physics and mods. Gpbikes is a motorcycle simulation game created by Piboso.
Basic checklist when creating physics : checklist
The general config file
The startup config file : (.ini) : ini
Modding your bike - Physics:
All about the config file (BikeName.cfg) : Config (WIP)
All about the motor (.engn) : Motor
All about the geometry (.geom) : Geometry (WIP)
All about the tyres (.tyre) : Tyres (WIP)
Modding your bike - Graphics
The main graphic file (gfx.cfg) : gfx (WIP)
The HUD file (hud.cfg) : hud
The camera file (camera.cfg) : camera
The part graphic file : hrc (Empty)
Mounting points for the 3D model : mountingPoints3D (WIP)
Here are the 4 base models 3dsmax file available (125,125RR,500, 990)  : https://mega.co.nz/#!9dw1zbbS!S_1xlkVl8l6Q9YN8Dc4a-TdJkVN_8xEZ_JsCX1z17JM
As it is a rip, there are no textures. These can be used to check the geometry of the bikes, to help find how the .geom file works.
Modding your bike - Sounds
The main sound file (sfx.cfg) : sfx (Empty)
The part sound file (.scl) : scl (Empty)
Ressources about chassis and geometry design
Latest activity